2015 Lexus LS Trims | Chantilly, VA
The 2015 Lexus LS Is Available In Three Incredible Trims!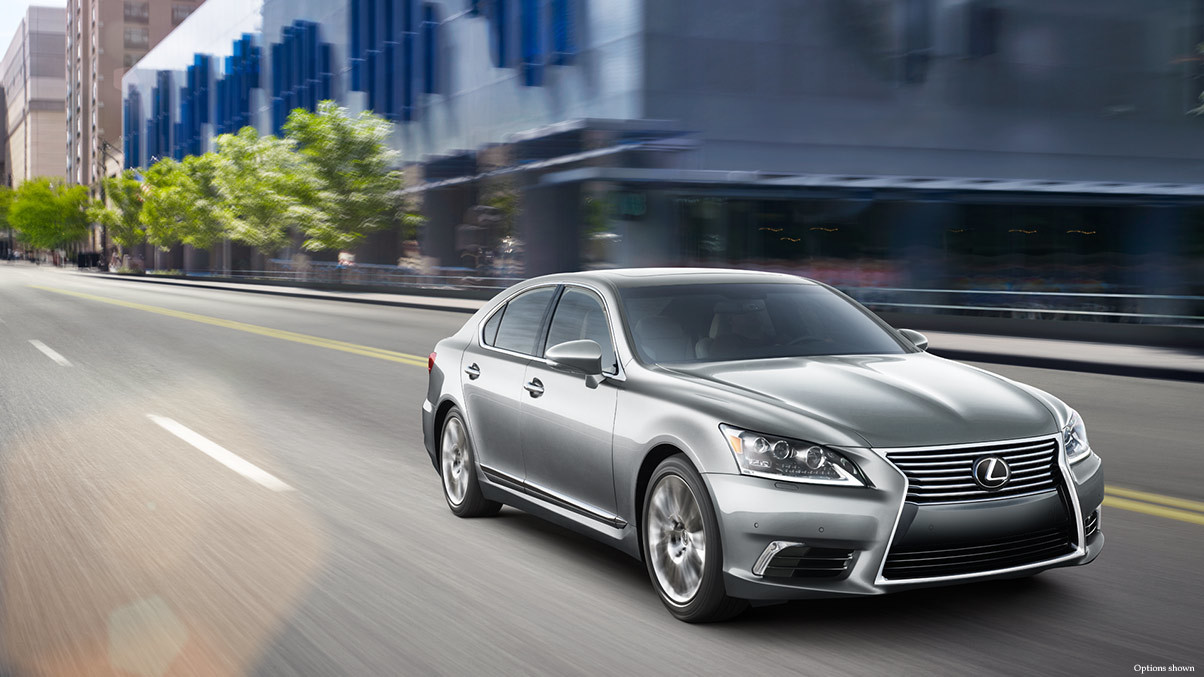 The top-of-the-line 2015 Lexus LS sedan offers some incredible standard features that would put competitors to shame, but gives you even more options with 2015 Lexus LS trims in Chantilly, VA. With three different trims to choose from, the Lexus LS is able to transform from an inspiring luxury sedan to an elegant and refined driving machine.
A few features are the same no matter which 2015 Lexus LS trim you choose, like the 4.6L V8 engine that's capable of 386 horsepower1 and gets a fuel economy of 16/24 city/highway MPG2. If you wish to increase your traction and overall control, you can add the all-wheel drive system (AWD) that gives you 360 horsepower1 and 16/23 city/highway MPG2..
2015 Lexus LS 460
Lexus and luxury are synonymous, and it's never been clearer when you're discussing the 2015 Lexus LS 460. This luxury sedan offers you standard yet refined features that make other drivers envious, like the dual-zone climate control with an interior air filter, smog sensor, and automatic recirculation model that make sure you're breathing healthy and clean air. The driver and front passenger are able to finely tune their seating comfort with a 16-way, multi-adjustable power front seat with dual function lumbar support for the driver and a 12-way power passenger seat. All four seating positions feature adjustable headrests, with the front passenger headrests being power adjustable.
A leather-trimmed interior and wood and leather-trimmed steering wheel make for a comfortable look and feel, and nearly everything that surrounds the driver is able to be adjusted for added convenience. This includes power windows with one-touch auto open/close, auto-dimming rearview and outside mirrors, tilt-and-telescopinc steering column, moonroof, and power-adjustable, auto-folding outside mirrors with turn-indicators, defoggers, puddle lamps, and auto tilt-down when you are in reverse.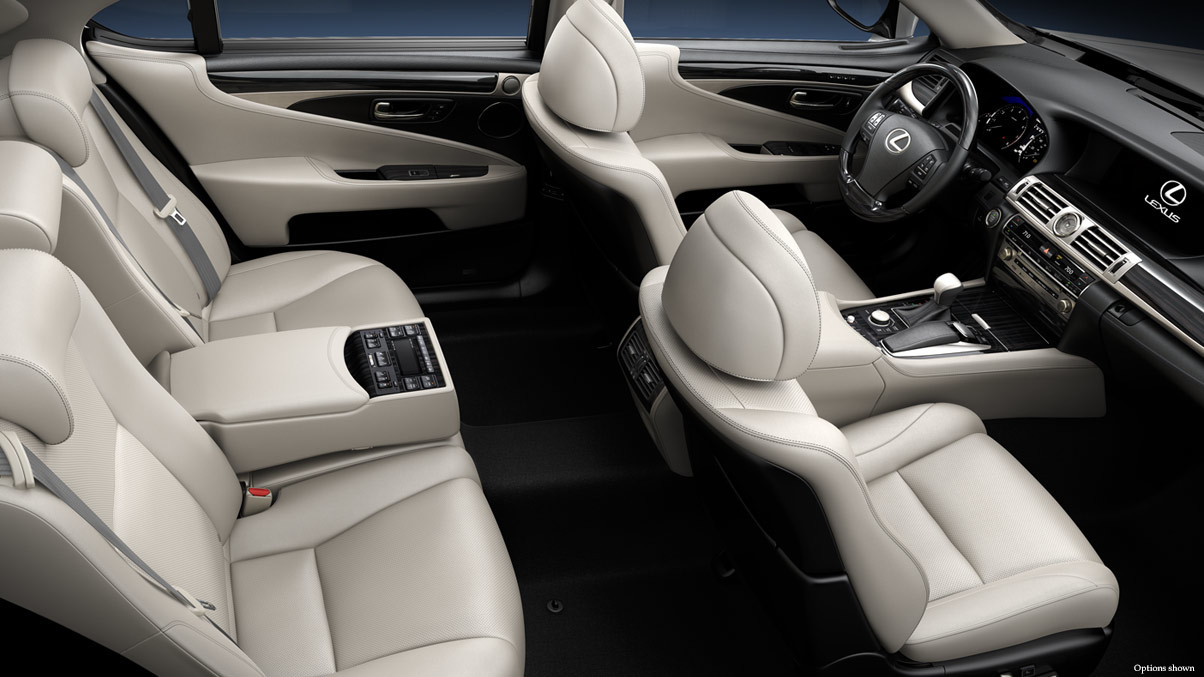 2015 Lexus LS 460 L
The Lexus LS 460 L adds even more convenience and comfort features, and still isn't the top of the 2015 Lexus LS trims in Chantilly, VA. The Front-Seat Climate Concierge is standard only on the 2015 Lexus LS 460 L, as it is only optional on other models. This system automatically monitors the temperature of the driver and passenger and will not only adjust the ventilation system, but the seats and steering wheel for an infinitely satisfying drive.
Cold weather features like an enhanced interior heater and higher-capacity car battery will assure you that you'll make it through another rough Winter, and for when things get a little too hot, the power rear sunshade is also able to reduced glare.
2015 Lexus LS 460 F Sport
If you want to most performance out of all the 2015 Lexus LS trims in Chantilly, VA, then the Lexus LS 460 F Sport. With bolstered leather-trimmed sport seats, embossed headrests, and a steering wheel with a perforated genuine leather grip. You also receive aluminum pedals, a black Alcantara® headliner, and a black leather interior.
The styling continues on the exterior of the 2015 Lexus LS 460 F Sport with a signature spindle grille is instantly recognizable, and highlights the LED fog lamps, front bumper and rear diffuser, and the light-weight aluminum wheels. The F Sport exclusives continue with Variable Gear-Ratio Steering, which automatically adjusts the steering response based on how you drive, and makes for easier low-speed handling and high-speed control. High-performance Brembo®3 brakes sit behind the19-inch wheels4, and feature six-piston aluminum calipers with ventilated rotors for enhanced cooling.
Each level of the 2015 Lexus LS trims for sale in Chantilly, VA, add just a little bit more than the previous, and you might find it difficult to find another luxury sedan than offers you so much. Visit your local Chantilly Lexus dealer for more information about the 2015 Lexus LS today.
1Ratings achieved using the required premium unleaded gasoline with an octane rating of 91 or higher. If premium fuel is not used, performance will decrease.
22015 EPA-estimated ratings. Actual mileage will vary.
3High-friction brakes require periodic inspection and measurement as outlined in the Warranty and Services Guide. The pads and rotors are expected to experience greater wear than conventional brakes. Pad life may be less than 20,000 miles, and brake rotor life may be less than 50,000 miles depending on driving conditions. LS F SPORT features Brembo® brakes. It is an inherent characteristic of materials and design of brake pads used in this high-performance brake system that brake noise/squeal may result.
419-in performance tires are expected to experience greater tire wear than conventional tires. Tire life may be substantially less than 15,000 miles, depending upon driving conditions.