Air Conditioning Service and Repair near Alexandria, VA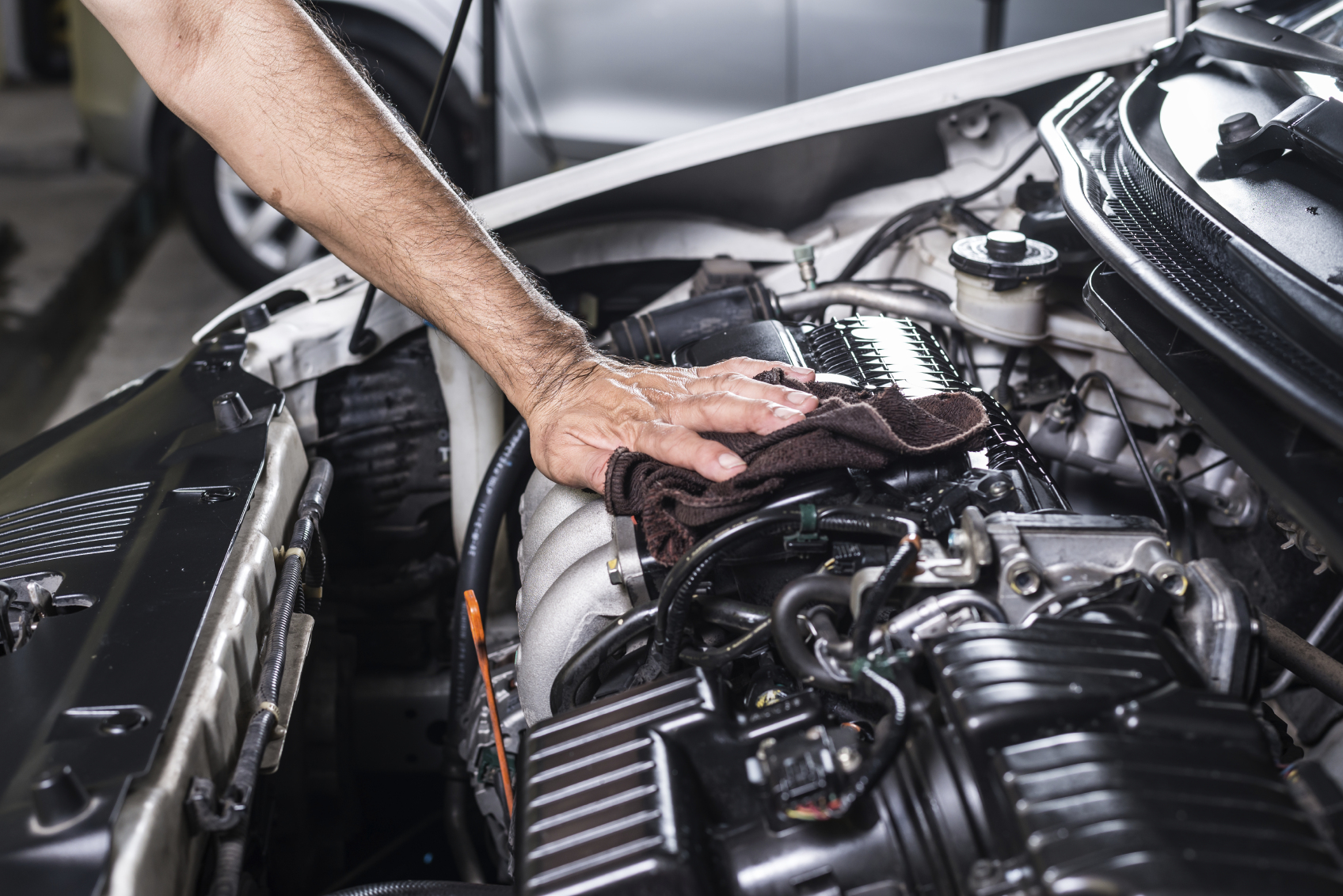 When warmer weather settles over the area, it's imperative that your vehicle's air conditioning is ready to keep you and your passengers cool and comfy. Therefore, if you can't remember the last time you had this component serviced or you've already been noticing some issues, stop into the service bay at Pohanka Lexus for top-notch care. We'll get your A/C cranking, so you can enjoy the summer months with greater ease.
Why Does My Car's A/C Need Servicing?
Just like any other component in your vehicle, your air conditioner requires routine upkeep in order to function properly. Although it can be easy to take for granted when it's working, you'll definitely notice a difference when a problem impairs its operation. At the very least, you need to have the refrigerant fluid replaced every now and then, as having low levels of this will prevent the A/C from blowing cold air. Additionally, a broken cooling fan, leaky hoses, or a busted compressor can all affect the performance of your air conditioning system, so be sure to visit us when something doesn't seem right.
Online Tools
If you know that your vehicle's A/C requires some attention, make it a priority to visit our Service Department as soon as possible. In the meantime, take a look at our website and utilize a few of the tools we've added for your benefit. For example, although appointments are never required at Pohanka Lexus, you still have the option to reserve a timeslot with our reservation form if you prefer. Additionally, you can submit questions to our team via the Ask a Tech tool, explore our current service specials, and even watch a video or two about our most popular maintenance jobs.
Pohanka Service Benefits
When you finally arrive for your air conditioning service, you'll get to experience the plethora of advantages that we have to offer. While our dedicated technicians are hard at work, you can sit back and relax in one of our massage chairs, enjoy a cup of gourmet coffee, and even browse the web by connecting to our complimentary Wi-Fi. Furthermore, if you have places to be, feel free to hop on our local courtesy shuttle and inquire about our Express Check-Out Services. After getting your A/C back in top condition, we'll let you know when you should drop by again for your next routine service appointment.
For trustworthy air conditioning service and repair near Alexandria, VA, place your ride in the care of Pohanka Lexus. We'll treat your vehicle as if it were our own, so you can feel confident that it's in good hands with us. To learn more, get in touch with service staff by dialing 703-592-4985!
Service Hours
703-592-4985
| | |
| --- | --- |
| Monday | 5:30 am - 11:00 pm |
| Tuesday | 5:30 am - 11:00 pm |
| Wednesday | 5:30 am - 11:00 pm |
| Thursday | 5:30 am - 11:00 pm |
| Friday | 5:30 am - 11:00 pm |
| Saturday | 5:30 am - 11:00 pm |
| Sunday | 5:30 am - 11:00 pm |
Testimonials
GOOGLE
7-6-2020
GOOGLE
7-6-2020
GOOGLE
7-5-2020
GOOGLE
7-5-2020
GOOGLE
7-5-2020
GOOGLE
7-5-2020
GOOGLE
7-2-2020
GOOGLE
7-2-2020
GOOGLE
7-1-2020
GOOGLE
7-1-2020
GOOGLE
6-30-2020
GOOGLE
6-30-2020
GOOGLE
6-30-2020
GOOGLE
6-30-2020
GOOGLE
6-30-2020
GOOGLE
6-29-2020
GOOGLE
6-29-2020
GOOGLE
6-29-2020
GOOGLE
6-29-2020
GOOGLE
6-29-2020
GOOGLE
6-29-2020
YAHOO
6-28-2020
GOOGLE
6-28-2020
GOOGLE
6-28-2020
GOOGLE
6-27-2020
GOOGLE
6-27-2020
GOOGLE
6-25-2020
GOOGLE
6-25-2020
GOOGLE
6-25-2020
GOOGLE
6-25-2020
GOOGLE
6-24-2020
GOOGLE
6-24-2020
GOOGLE
6-24-2020
GOOGLE
6-24-2020
GOOGLE
6-23-2020
YAHOO
6-23-2020
GOOGLE
6-22-2020
GOOGLE
6-22-2020
GOOGLE
6-21-2020
GOOGLE
6-21-2020
GOOGLE
6-21-2020
GOOGLE
6-20-2020
GOOGLE
6-20-2020
GOOGLE
6-20-2020
Read More