Auto Detailing Service in Virginia | VA

Rejuvinate Your Vehicle With an Auto Detailing Service
Sometimes your vehicle needs a little sprucing up, and there's no better way to make your vehicle 'showroom new' than with an auto detailing service in Virginia at Pohanka Lexus. We offer everything from wheel gloss, paint touchup, sap removal, dog hair removal, and more! We service all makes and models at Pohanka Lexus, and we have extended service hours 365 days a year! There's no appointment necessary, just bring in your vehicle and we'll start the detailing process.
Many people consider auto detailing a luxury, but it should be considered regular maintenance. Having your vehicle washed and waxed at Pohanka Lexus every three months will keep the paint in excellent condition. Without this fresh coat of wax, you expose your new or used car to harmful UV rays, salt, acid rain, and other wear and tear. This can cause your paint to oxidize and corrode.
While every car is different, our thorough detailing process will leave every surface of your car improved. Our services include, but are not limited to, interior window clean, engine wash rain removal, and paint or tar removal. Our meticulous step-by-step process to restore your vehicle's beauty and protect your investment provides long term protection and helps retain the value of your new or used car.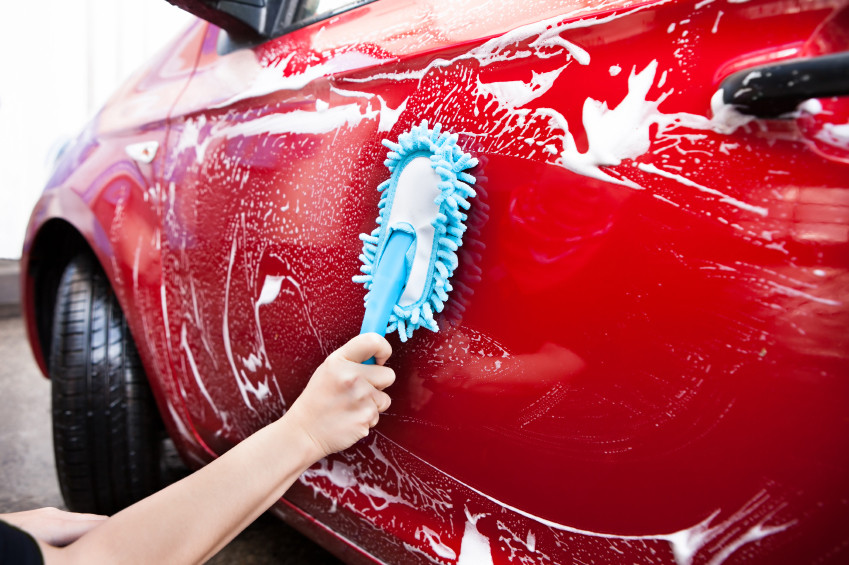 The most important aspect of our auto detailing process is protecting your vehicle from the elements; your vehicle's 'clear coat' protects only so much, which is where we step in. Whether it's sunshine, snow, or water, car paint can sometimes rust. When we do paint touchups to remove and reduce existing fading, swirls, scratches, and etching, we also start the process of removing impurities that can eat into the finish of leather, chrome, vinyl, or paint. Removing impurities also keeps your vehicle in the best condition for a longer period of time.
Once we are done going over every inch of the exterior and interior of your vehicle, we'll bring it back to 'showroom new'. Plus, we have an exceptional reputation for offering outstanding service and conveniences to all our service customers. You don't need an appointment schedules; just bring in your vehicle and the service department at Pohanka Lexus will begin the process of rejuvenating your vehicle.
If your vehicle needs a transformation inside and out, consider an auto detailing service in Virginia at Pohanka Lexus, where no appointment is necessary! We are located at 13909 Lee Jackson Memorial Highway, Chantilly, VA, 20151.