Brake Repair – No Appointment Needed near Alexandria, VA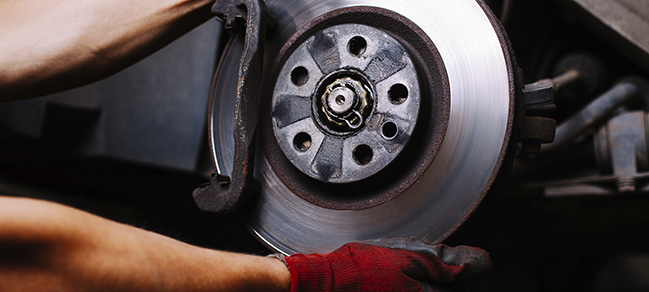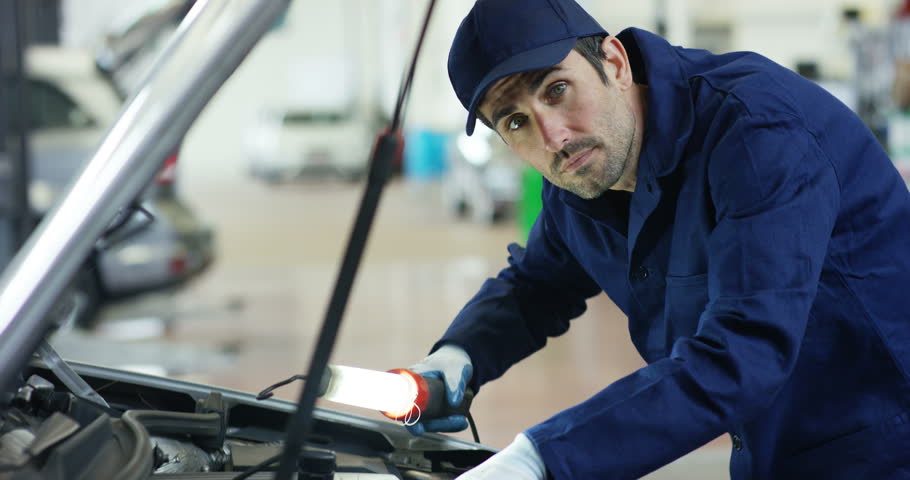 Sales Hours
703.592.4979
| | |
| --- | --- |
| Monday | 9:00 am - 9:00 pm |
| Tuesday | 9:00 am - 9:00 pm |
| Wednesday | 9:00 am - 9:00 pm |
| Thursday | 9:00 am - 9:00 pm |
| Friday | 9:00 am - 9:00 pm |
| Saturday | 9:00 am - 6:00 pm |
| Sunday | 11:00 am - 4:00 pm |
You need to be getting the ultimate driving experience each time you're behind the wheel and one important factor that might be holding you back from that is your brakes. Stop into our Service Department here at Pohanka Lexus of Chantilly so we can supply you with a whole new set of brakes so each drive feels like brand new! We are located at 13909 Lee Jackson Memorial Hwy. in Chantilly, VA, and can't wait to see you.
Brakes are one of the important factors of driving that are often overlooked. However, the more delay you put on getting a new set of brakes, the more issues you'll be dealing with. How can you check if your brakes are working properly or if it's time for a new set? Let us tell you! If you happen to hear any high-pitched screeching or grinding when you brake, notice a loose grip when braking, or an uneven brake pedal, it's time to visit our Service Department so we can take care of your brakes. There are other factors, too, to keep in mind when it comes to the state of your brakes, such as driving a lot or if you currently have an older car that can add to the condition of your brakes. No matter what it may be, our technicians will inspect the problem and fix it when you come in and see us!
The great thing about our dealership is that there is no appointment necessary to get your new brakes and making those adventures on the road feel like they should. We are open extended hours, from 5:30am to 11pm, every day of the week, so you can bet we will take care of your car as soon as you come in. No more worrying about finding a day or time that fits with your schedule! Before coming in, we urge you to look at some of our Service Coupons, located on our website under the Specials tab. While you're here and sipping on your hot cup of joe on us, you can think about getting another one of our services, such as an oil change, battery check, or a tire rotation. We also have a Parts department in case you're in need of any parts that you can order right from your home by navigating to the Parts tab and then clicking Order Parts. Should you wish to speak with a technician, you can fill out our Ask a Tech form and we will contact you.
Don't wait or keep ignoring the signs and wearing and tearing your brakes down! Visit us at Pohanka Lexus of Chantilly to take advantage of our brake repair – no appointment needed near Alexandria, VA. We are a proud Dealer Rater of the Year award winner and hope to see you soon!
Testimonials
GOOGLE
7-1-2020
GOOGLE
6-30-2020
GOOGLE
6-30-2020
GOOGLE
6-30-2020
GOOGLE
6-30-2020
GOOGLE
6-30-2020
GOOGLE
6-29-2020
GOOGLE
6-29-2020
GOOGLE
6-29-2020
GOOGLE
6-29-2020
GOOGLE
6-29-2020
GOOGLE
6-29-2020
YAHOO
6-28-2020
GOOGLE
6-28-2020
GOOGLE
6-28-2020
GOOGLE
6-27-2020
GOOGLE
6-27-2020
GOOGLE
6-25-2020
GOOGLE
6-25-2020
GOOGLE
6-25-2020
GOOGLE
6-25-2020
GOOGLE
6-24-2020
GOOGLE
6-24-2020
GOOGLE
6-24-2020
GOOGLE
6-24-2020
GOOGLE
6-23-2020
YAHOO
6-23-2020
GOOGLE
6-22-2020
GOOGLE
6-22-2020
GOOGLE
6-21-2020
GOOGLE
6-21-2020
GOOGLE
6-21-2020
GOOGLE
6-20-2020
GOOGLE
6-20-2020
GOOGLE
6-20-2020
GOOGLE
6-20-2020
GOOGLE
6-19-2020
GOOGLE
6-19-2020
GOOGLE
6-19-2020
GOOGLE
6-19-2020
GOOGLE
6-19-2020
GOOGLE
6-19-2020
GOOGLE
6-19-2020
GOOGLE
6-19-2020
Read More