Learn More About the Pohanka Difference in Chantilly, VA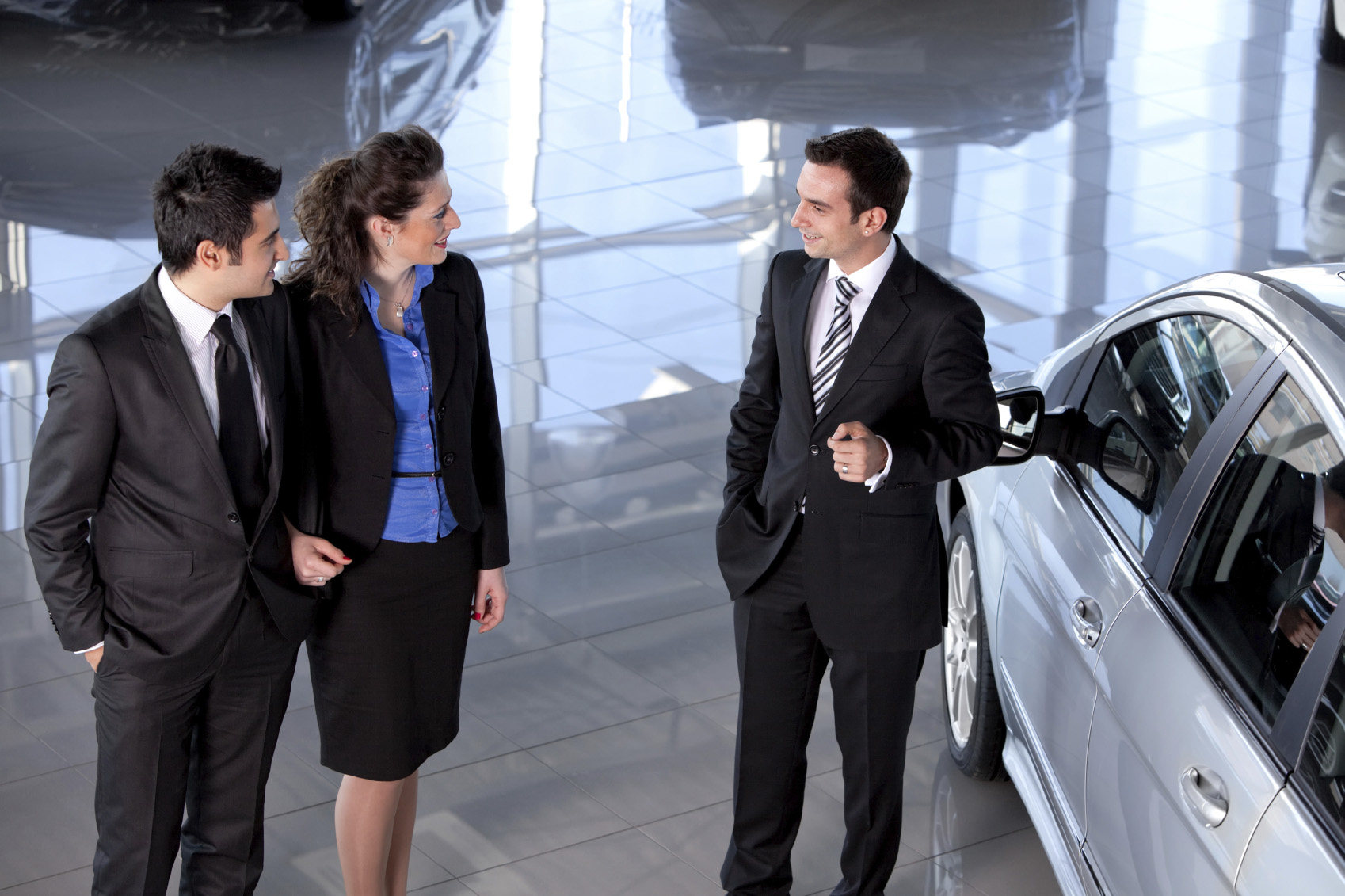 Just about every dealership in the area claims to stand out from the rest, but how many can actually prove that this is the case? Although we can't speak for anyone else, the team at Pohanka Lexus would like to tell you more about what separates us from others, so you can decide for yourself if you think we're a worthy car dealership. To hear more about "the Pohanka Difference," contact us today!
A Century of Success
Not many car dealers can say that they've been in business since 1919, but that's exactly when our family first opened the doors to a small service garage to set our story in motion. From the very start, we've placed a premium on customer satisfaction by going the extra mile in all regards. As a result of our success, we've open 17 dealerships and 11 service centers throughout the Washington DC metro area, helping countless clients along the way. Although we've faced plenty of challenges over the past century, we've never strayed from our guiding principle to make it right the first time.
Our Mission Statement
In order to truly understand the meaning of the Pohanka Difference, you just need to look to our company's mission statement. In addition to our commitment to getting it right the first time, we also strive to make the process easy on both the customer and the team member, as we believe that this relationship is more important than anything else. Finally, we're open to change, so if there's a way to do something better, faster, and in a less expensive manner without sacrificing quality, then we'll do it! This belief extends well beyond selling cars, as we also pride ourselves on being an active participant in our communities by supporting schools, charities, and other organizations.
Visit Us Today
If we've successfully convinced you to pay us a visit, then we're already looking forward to meeting you. After all, nothing can replace an in-person experience! Whether you visit us to buy or lease a new car, or just to have some maintenance performed on our current vehicle, you'll find that we make every step along the way easy and convenient, so you keep coming back time after time. Meanwhile, we recommend exploring our website, as we've added a variety of tools and resources to help you prepare for your upcoming trip to our dealership.
To learn more about the Pohanka Difference in Chantilly, VA, come and meet with us here Pohanka Lexus! Once you do, you'll understand why so many people associate our name with honesty and integrity. Hopefully, we'll have the pleasure of working with you in the near future.
Sales Hours
703.592.4979
| | |
| --- | --- |
| Monday | 9:00 am - 9:00 pm |
| Tuesday | 9:00 am - 9:00 pm |
| Wednesday | 9:00 am - 9:00 pm |
| Thursday | 9:00 am - 9:00 pm |
| Friday | 9:00 am - 9:00 pm |
| Saturday | 9:00 am - 6:00 pm |
| Sunday | 11:00 am - 4:00 pm |
Testimonials
GOOGLE
7-1-2020
GOOGLE
6-30-2020
GOOGLE
6-30-2020
GOOGLE
6-30-2020
GOOGLE
6-30-2020
GOOGLE
6-30-2020
GOOGLE
6-29-2020
GOOGLE
6-29-2020
GOOGLE
6-29-2020
GOOGLE
6-29-2020
GOOGLE
6-29-2020
GOOGLE
6-29-2020
YAHOO
6-28-2020
GOOGLE
6-28-2020
GOOGLE
6-28-2020
GOOGLE
6-27-2020
GOOGLE
6-27-2020
GOOGLE
6-25-2020
GOOGLE
6-25-2020
GOOGLE
6-25-2020
GOOGLE
6-25-2020
GOOGLE
6-24-2020
GOOGLE
6-24-2020
GOOGLE
6-24-2020
GOOGLE
6-24-2020
GOOGLE
6-23-2020
YAHOO
6-23-2020
GOOGLE
6-22-2020
GOOGLE
6-22-2020
GOOGLE
6-21-2020
GOOGLE
6-21-2020
GOOGLE
6-21-2020
GOOGLE
6-20-2020
GOOGLE
6-20-2020
GOOGLE
6-20-2020
GOOGLE
6-20-2020
GOOGLE
6-19-2020
GOOGLE
6-19-2020
GOOGLE
6-19-2020
GOOGLE
6-19-2020
GOOGLE
6-19-2020
GOOGLE
6-19-2020
GOOGLE
6-19-2020
GOOGLE
6-19-2020
Read More