Oil Change Service in Chantilly, VA

It's easy to get into a routine when you have your oil change service at Pohanka Lexus of Chantilly! Our highly-trained team and dedication to customer service make each visit to our Service Department as comfortable and effortless as possible. We're conveniently located at 13909 Lee Jackson Memorial Hwy. in Chantilly, VA, right down the street from Chantilly Plaza Shopping Center!
The Importance of Oil Changes
Everyone knows that they need to change their oil, but not many people know the full story of why. Lubrication is, of course, a large aspect of it, but engine oil is a complex cocktail of chemicals and additives that do much more than simply grease all of the gears. The constant covering of engine oil prevents oxygen from affecting the inner-workings of your engine, stopping corrosion and rust. Oil also frequently contains ingredients that protect against heat, increase viscosity, and boost performance. Over time, the ingredients that make oil so positive for your engine degrade and become sludgy. This thickness allows particles, dust, and grime to build up, reducing the ability to lubricate, and can actually increase the amount of gas your vehicle consumes.
Quality Service at Pohanka Lexus
Before it comes to that, head on in to have us perform your oil change service in Chantilly, VA, today. There are three great ways to get an appointment, too! You can give us a call and have one of our personable staff set it up for you, you can fill out the Schedule Service form right here on our website, or you can drive on over to our Service Department -- no appointment required! Before you do, though, make sure to check out our specials and see what excellent deals we have. While you're here, we'll also top off your windshield wiper fluid, check your tires, and do a thorough multi-point inspection to make sure that your vehicle is running at peak condition. If you have any questions at all, you can contact us via Live Chat to the bottom right corner of the page, or use our Ask a Tech form to speak directly with one of our knowledgeable mechanics.
If you can't remember the last time you had your oil change service near Chantilly, VA, come see us at Pohanka Lexus of Chantilly. We're open 365 days a year with a strict no-appointment-necessary policy! Call us today at 703-592-4985 with any questions you may have. We've been taking care of customers for going on 100 years now, so you know you can trust us!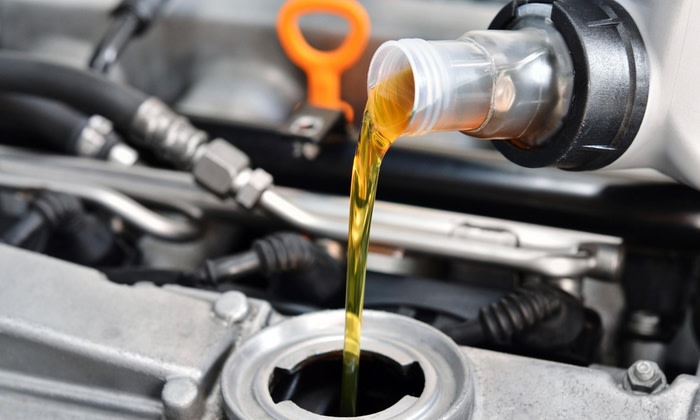 Dear Pohanka Service Team -

"I can't thank Reza enough for how helpful and wonderful he every time I come. He really is a gem and Pohanka is lucky to have him."



Service Hours
703-592-4985
| | |
| --- | --- |
| Monday | 5:30 am - 11:00 pm |
| Tuesday | 5:30 am - 11:00 pm |
| Wednesday | 5:30 am - 11:00 pm |
| Thursday | 5:30 am - 11:00 pm |
| Friday | 5:30 am - 11:00 pm |
| Saturday | 5:30 am - 11:00 pm |
| Sunday | 5:30 am - 11:00 pm |
Testimonials
GOOGLE
7-10-2020
GOOGLE
7-10-2020
GOOGLE
7-9-2020
GOOGLE
7-9-2020
GOOGLE
7-8-2020
GOOGLE
7-8-2020
GOOGLE
7-8-2020
GOOGLE
7-7-2020
GOOGLE
7-6-2020
GOOGLE
7-6-2020
GOOGLE
7-6-2020
GOOGLE
7-6-2020
GOOGLE
7-5-2020
GOOGLE
7-5-2020
GOOGLE
7-5-2020
GOOGLE
7-5-2020
GOOGLE
7-2-2020
GOOGLE
7-2-2020
GOOGLE
7-1-2020
GOOGLE
7-1-2020
GOOGLE
6-30-2020
GOOGLE
6-30-2020
GOOGLE
6-30-2020
GOOGLE
6-30-2020
GOOGLE
6-30-2020
GOOGLE
6-29-2020
GOOGLE
6-29-2020
GOOGLE
6-29-2020
GOOGLE
6-29-2020
GOOGLE
6-29-2020
GOOGLE
6-29-2020
YAHOO
6-28-2020
GOOGLE
6-28-2020
GOOGLE
6-28-2020
GOOGLE
6-27-2020
GOOGLE
6-27-2020
GOOGLE
6-25-2020
GOOGLE
6-25-2020
GOOGLE
6-25-2020
GOOGLE
6-25-2020
GOOGLE
6-24-2020
GOOGLE
6-24-2020
GOOGLE
6-24-2020
GOOGLE
6-24-2020
Read More