3 Reasons to Buy a Used Car from Pohanka Lexus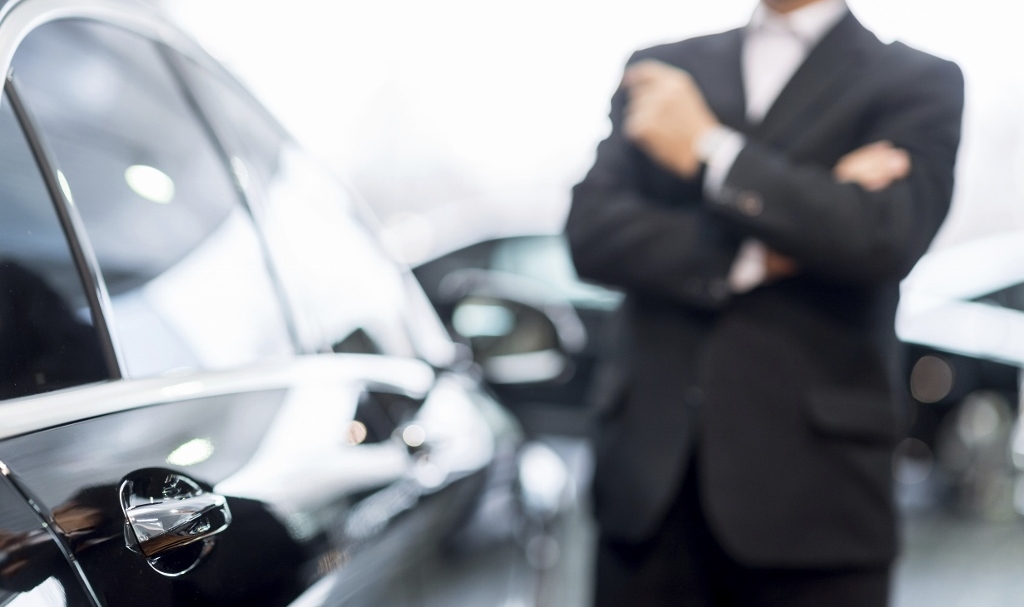 Although it might seem like you can buy a used car just about anywhere these days, finding a dealer that truly goes the extra mile on your behalf to facilitate the purchasing process from start to finish isn't quite as straightforward. Thankfully, Pohanka Lexus is ready to step up to the plate! In fact, we'd like to bring you up to speed on our capabilities by telling you three reasons to shop with us.
Variety of Options
Oftentimes, buying a pre-owned vehicle is perceived as settling for the bottom of the barrel. At our dealership, this couldn't be further from the truth. Although we strive to price our selection competitively, we never sacrifice when it comes to quality. Moreover, rather than simply providing a few choices that were otherwise unwanted, we do our utmost to stock a healthy variety of different makes and models, as well as different types of used cars. For instance, those on a budget can check out our vehicles under $10,000, whereas clients seeking a high-quality, like-new set of wheels can consider an L/Certified Lexus or a one-owner model. We also have separate filters for hybrids and fuel-efficient options!
Convenience & Value
In order to satisfy your needs, our team is committed to making your entire experience as exceptional as possible. This is why we're proud to be open seven days a week with hours spanning from the morning until the evening, ensuring that our customers can stop in whenever it's most convenient for them. Our professionals will never pressure you into a decision and are here to answer any questions on your mind, so you can make a well-informed decision that's right for your circumstances. In addition, we wish to make your next vehicle purchase easy on your wallet, which is why our pre-owned specials are updated frequently with competitive rates on your favorite models.
Website Resources
Finally, in accordance with our desire to make your life a bit easier, we've added a multitude of resources to our website to help you get a head start on financing, researching your options, and so much more. Under the "Pre-Owned" dropdown menu, you'll find links that take you to our various inventory categories, shopping tools like the Finance Application, and other resources, so you can complete a few steps before you even leave the house. We understand that life's responsibilities can make purchasing a vehicle a seemingly impossible undertaking and wish to provide you with the tools to streamline your experience.
We hope that these three reasons to buy a used car from Pohanka Lexus have convinced you to visit our dealership for your next pre-owned set of wheels. Once you're here, you'll finally understand the meaning of "the Pohanka Difference." Hopefully, we'll see you soon!
Sales Hours
703.592.4979
| | |
| --- | --- |
| Monday | 9:00 am - 9:00 pm |
| Tuesday | 9:00 am - 9:00 pm |
| Wednesday | 9:00 am - 9:00 pm |
| Thursday | 9:00 am - 9:00 pm |
| Friday | 9:00 am - 9:00 pm |
| Saturday | 9:00 am - 6:00 pm |
| Sunday | 11:00 am - 4:00 pm |
Testimonials
GOOGLE
7-15-2020
GOOGLE
7-15-2020
GOOGLE
7-14-2020
GOOGLE
7-14-2020
GOOGLE
7-14-2020
GOOGLE
7-13-2020
GOOGLE
7-13-2020
GOOGLE
7-12-2020
Alma Abdul-Hadi Jadallah, Ph.D.
GOOGLE
7-12-2020
GOOGLE
7-11-2020
GOOGLE
7-11-2020
GOOGLE
7-11-2020
GOOGLE
7-10-2020
GOOGLE
7-10-2020
GOOGLE
7-9-2020
GOOGLE
7-9-2020
GOOGLE
7-8-2020
GOOGLE
7-8-2020
GOOGLE
7-8-2020
GOOGLE
7-7-2020
GOOGLE
7-6-2020
GOOGLE
7-6-2020
GOOGLE
7-6-2020
GOOGLE
7-6-2020
YAHOO
7-5-2020
GOOGLE
7-5-2020
GOOGLE
7-5-2020
GOOGLE
7-5-2020
GOOGLE
7-5-2020
GOOGLE
7-2-2020
GOOGLE
7-2-2020
GOOGLE
7-1-2020
GOOGLE
7-1-2020
GOOGLE
6-30-2020
GOOGLE
6-30-2020
GOOGLE
6-30-2020
GOOGLE
6-30-2020
GOOGLE
6-30-2020
GOOGLE
6-29-2020
GOOGLE
6-29-2020
GOOGLE
6-29-2020
GOOGLE
6-29-2020
GOOGLE
6-29-2020
GOOGLE
6-29-2020
GOOGLE
6-28-2020
GOOGLE
6-28-2020
Read More